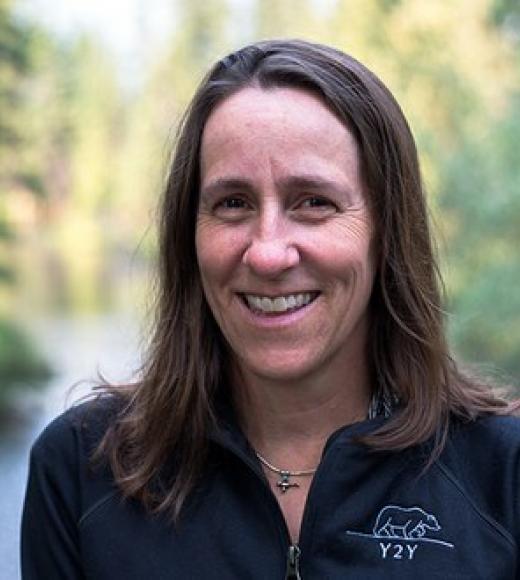 Unit

Yellowstone to Yukon Conservation Initiative (Y2Y)
Bio
Jodi Hilty, President and Chief Scientist
Dr. Jodi Hilty is an internationally recognized wildlife corridor ecologist and conservationist, with over 20 years of experience managing large-scale conservation programs.
Prior to joining to Y2Y, Dr. Hilty served as Executive Director of the North America Program for the Wildlife Conservation Society, based in Bozeman, Montana, where she led the work of more than 50 staff working remotely across the continent. Through proven leadership, and her ability to work collaboratively with other organizations, she was able to address a range of conservation challenges related to natural resource extraction, ecosystem connectivity and climate change.
The Yellowstone to Yukon Conservation Initiative (Y2Y) is a joint Canada-U.S. not-for-profit organization that connects and protects habitat from Yellowstone to Yukon so people and nature can thrive. We are the only organization dedicated to securing the long-term ecological health of this entire region.
Tags